SCUOLA DI CUCINA
The culinary sector offers vast opportunities for professional growth and personal satisfaction, and there's a huge demand today for qualified professionals who have a solid practical training behind them. According to ISFOL sources (Italian Institute for the Development of Vocational Training of Workers), those who decide to embark on a profession in this sector can count on excellent career prospects: the culinary market maintains an upward trend and the number of people who consume food and meals out of their homes is on the rise.
The culinary courses at Scuola di Cucina are full immersion, extremely practical and hands on, and give, in a short amount of time, all of the skills needed to be able to work straight away.
Request more information about our courses now
SUMMER COURSES IN TUSCANY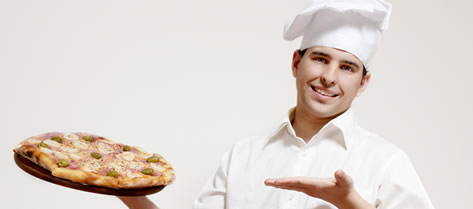 The Pizza Chef & Baker share the same fundamental skills. They both require knowledge and techniques in kneading and leavening as well as a correct use and measuring of basic ingredients for dough, fillings and toppings. These two professional figures are among the most in demand today, and each have excellent career prospects.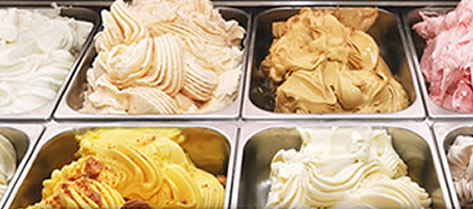 The course for Ice Cream Makers trains a professional who is specialised in producing artisanal ice cream and who is capable of following the entire process of preparing and coordinating procedures, from the selection of ingredients to managing the ice cream laboratory. The course objective is to provide all of the necessary skills to be able to undertake the profession of an Ice Cream Maker, both for those who want to launch their own business and for those who want to work in an already-established business.
Chefs manage the kitchen of a restaurant or hotel in all of its aspects: from preparing food to coordinating staff. They have excellent skills in food tasting and also in using imagination and creativity. Experts in food and recipes, chefs know and understand various different cooking and food preparation techniques. There are many good career prospects for chefs, as the profession is in wide demand today and there are ever more people who choose to eat out of the house.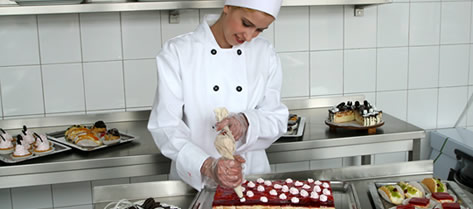 The Pastry Chef prepares desserts and sweet products such as cakes, biscuits and pastries, starting from selecting the ingredients for the dough and applying the correct working and baking techniques before passing to the creative decoration stage, which can either be based on the specific requests of a client or the imagination and skill of the pastry chef. If they have their own business, pastry chefs also deal directly with the selling of their products.